Over ons
E-koeriers is de eerste 100% elektrische spoedkoerier in Nederland. Voor meer info kunt u altijd contact met ons opnemen.
Contact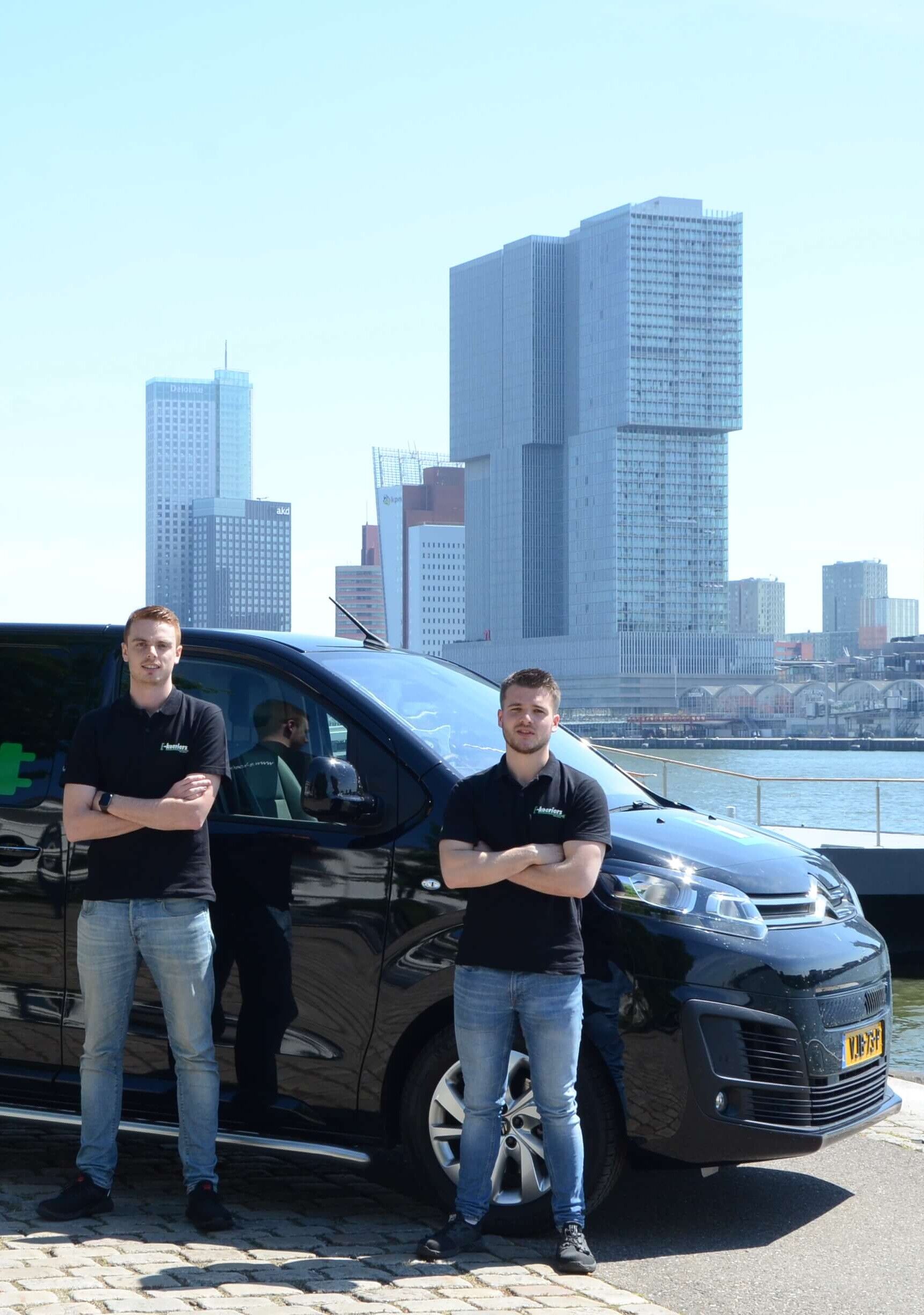 Over E-koeriers
Wat is E-koeriers?
E-koeriers is de eerste 100% elektrische koeriersdienst vanuit Rotterdam. Wij vinden het belangrijk om bij te dragen aan een duurzame toekomst en een CO2 neutraal Nederland. Op dit moment zitten wij in een startende fase en groeien wij steeds meer door klanten die willen focussen op duurzaam transport.
Waarom E-koeriers?
Heeft uw bedrijf affiniteit met duurzaamheid of streeft uw bedrijf naar een groener imago? Dan zijn wij de juiste partner. Wij kunnen binnen 45 minuten bij u voor de deur staan wanneer uw bedrijf zich in Zuid-Holland bevindt. De zending zal direct voor u afgeleverd of opgehaald worden. Daarnaast leveren wij door heel Nederland, Duitsland en België. Ons vervoer is exclusief voor u en gebeurt 100% elektrisch.
Wat vinden onze klanten van E-koeriers?